The Very Short Book Club Dreams On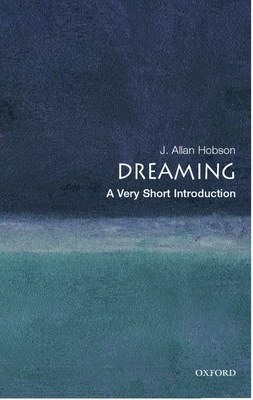 In February The Very Short Book Club reads " A Very Short Introduction to Dreaming"!
What is dreaming, and what causes it? Why are dreams so strange and why are they so hard to remember? Replacing dream mystique with modern dream science, J. Allan Hobson provides a new and increasingly complete picture of how dreaming is created by the brain. Focusing on dreaming to explain the mechanisms of sleep, this book explores how the new science of dreaming is affecting theories in psychoanalysis, and how it is helping our understanding of the causes of mental illness.
J. Allan Hobson investigates his own dreams to illustrate and explain some of the fascinating discoveries of modern sleep science, while challenging some of the traditionally accepted theories about the meaning of dreams. He reveals how dreaming maintains and develops the mind, why we go crazy in our dreams in order to avoid doing so when we are awake, and why sleep is not just good for health but essential for life.
This month The Very Short Book Club will discuss Hobson's theories on the essential nature of dreams and weigh in with their own interpretations. Perhaps they'll even discuss some of their own crazy dreams!
Anyone is welcome to join this Very Short Book Club, which is gradually--and in very short doses--working toward a complete understanding of everything by tackling a new title from the Oxford University Press Very Short Introductions series every month. Or just come browse our collection of 300+ VSIs, offering concise and original introductions to a wide range of subjects--from Islam to Sociology, Politics to Classics, and Literary Theory to History. Not simply a textbook of definitions, each volume provides trenchant and provocative--yet always balanced and complete--discussions of the central issues in a given topic.
Event date:
Tuesday, February 26, 2019 -

12:00pm

to

1:00pm
Event address:
1712 Sherman Avenue, Alley #1

$11.95
ISBN: 9780192802156
Availability: On Our Shelves Now
Published: Oxford University Press, USA - June 4th, 2011
---