Perfect Pie Pageant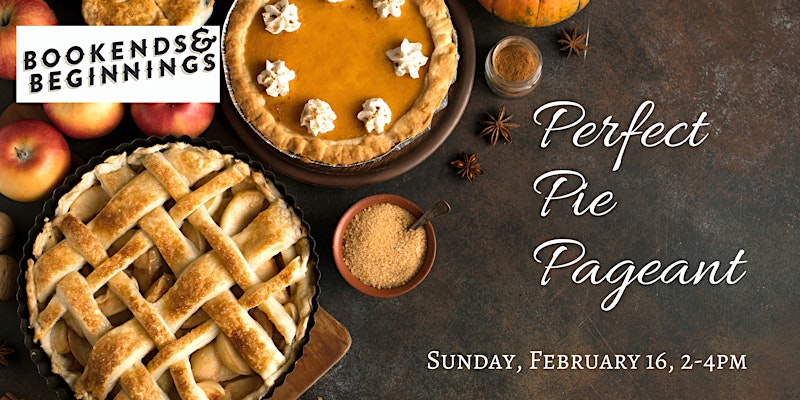 What's cozier in your Hygge Kitchen than baking a pie? Whether you're a beginning baker or have years of pie-making experience, we invite you to take part in the Bookends & Beginnings Perfect Pie Pageant. Pies can be entered into any of our five categories: Prettiest, Best Personality, Best Pocket Pie (including dumplings, empanadas, knishes, and other hand-pies), Best Sweetie Pie, and Best Savory Pie.
To enter, you must purchase a pie-making book at Bookends & Beginnings and select a recipe from said book. Everyone will be able to taste several pies, and winners will take home a prize (TBD). Judges to be announced soon! Choose from the following books or search the Bookends & Beginnings website and order any other pie book from us.
More information can be found here.
Event date:
Sunday, February 16, 2020 -

2:00pm

to

4:00pm
Event address:
1712 Sherman Avenue, Alley #1