An Introduction to Writing Historical Fiction with Allison Epstein
Learn about writing historical fiction with author Allison Epstein.
Historical novels occupy a special place in the genre landscape, residing in the shadowy space between fact and fiction. In that ambiguous space, there's endless room for writers to play. See how much the past has to offer today's writers in this hands-on workshop designed for historical fiction enthusiasts of all experience levels.
Through prompts, exercises, and examples from established and emerging authors, you'll start to explore the ways fiction writers can delve into the past to tell compelling stories that resonate with the present. You'll come away with practical tips to turn research into narrative, strategies to bring a long-ago setting to vibrant life, and—just maybe—the germ of an idea that could grow into your own historical tale.
Workshop Fee: $45
Besides their instructional value, Bookends & Beginnings workshops are intended to create connections among customers, bring visibility to authors, and support visiting and purchasing books from the bookstore. Since this workshop does not require the purchase of a textbook, your ticket includes a $10 gift card, which you can use toward the purchase of the instructor's historical novel, A Tip for the Hangman, or toward a book of your choice about writing, or any other book. Or give it away to someone you want to encourage to shop at Bookends!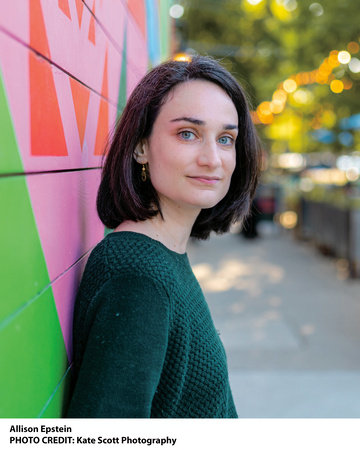 Allison Epstein is the author of the historical fiction novels A Tip for the Hangman, which was shortlisted as the American Library Association's best historical fiction of 2021, and the forthcoming Let the Dead Bury the Dead (Doubleday, 2023). By day, she works as an editor for a philanthropic consulting firm. By night, she is in bed by 10:30.
Event date:
Tuesday, April 26, 2022 -

7:00pm

to

8:30pm